Directions
The Richard and Vivian Felix Event Center is located on APU's West Campus. Take the 210 Freeway to the Citrus Avenue exit. Travel north on Citrus Avenue, cross Alosta Avenue. Continue north on Citrus Avenue and turn left onto Foothill Boulevard. The campus entrance is on the right, lined with white columns at 701 East Foothill Blvd., Azusa, California 91702.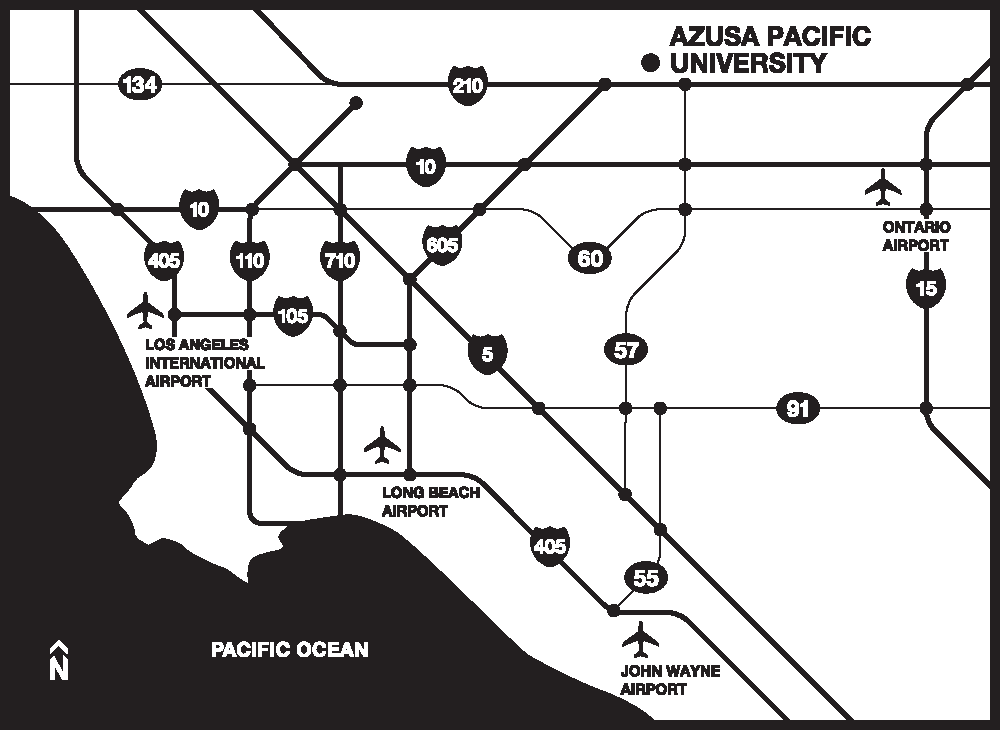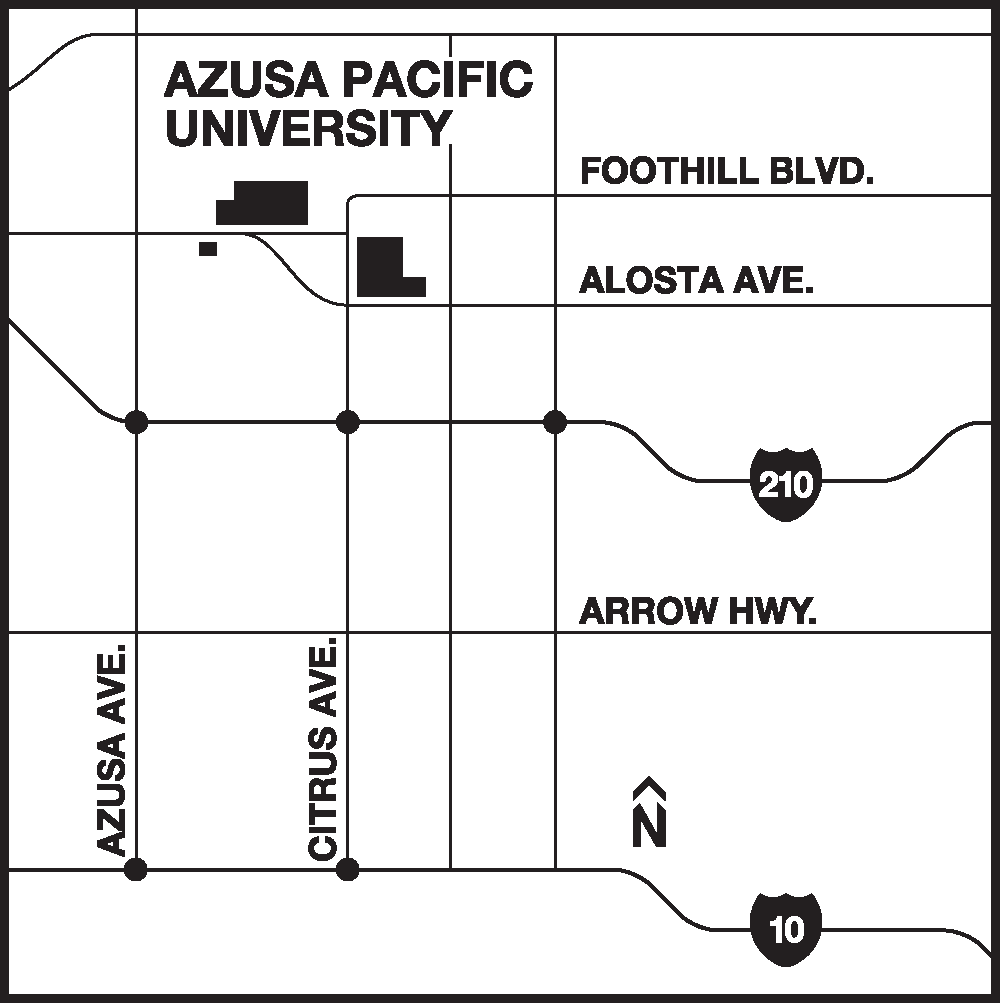 Parking
The parking lots for guests are on the south and west sides of the Felix Event Center.
Local Airports
While APU's Azusa campus lies just 26 miles east of Los Angeles, Ontario International Airport (ONT) is the closest airport to campus, located approximately 25 minutes away.
The following airports are within an hour of main campus:
Shuttles and Car Rentals
Visitors to APU may hire shuttle vans (such as LAX FlyAway Bus, SuperShuttle, Oakmont Executive Transportation, etc.), rental cars, or taxis from local airports for a fee. For more information, consult a transportation representative at your arrival airport.
Public Transportation
Students and visitors commuting from the Los Angeles area can take public transportation to Azusa Pacific University using the Metro Gold Line, disembarking at the APU/Citrus College Station located on Citrus Avenue within walking distance of APU's East and West campuses. The APU/Citrus College Station is the final stop on the line, connecting Azusa to Pasadena and downtown Los Angeles.
Discount TAP card passes are available for students, while the regular fare for a one-way trip is $1.75.
Other public transportation options for getting to APU include:
Get Directions
West Campus
701 E. Foothill Boulevard, Azusa, CA 91702
Need Help Navigating APUs Campus?
Use our Online Campus Map or Download a Campus Map (PDF) to find your way around.