Timothy J. Peck, D.Min.
Adjunct Professor, Department of Practical Theology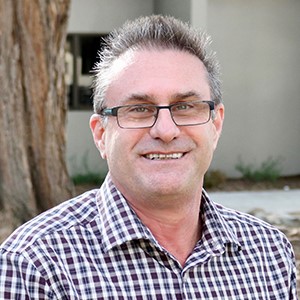 Biography
Tim is the Senior Pastor at Glenkirk Church. He has written articles on preaching and church leadership for Preaching Today, Preaching Journal, Journal of the American Society for Church Growth, and Worship Leader, as well as chapters in the Preacher's Toolkit (Hendrickson Publishers) and Dictionary of Everyday Theology and Culture (NavPress). He has pastoral experience in church planting, leading a large, multistaff church, pastoring a turnaround congregation, college chaplaincy, and law enforcement chaplaincy.
Education
D.Min., Trinity Evangelical Divinity School, Deerfield, IL
M.Div., Talbot School of Theology, La Mirada, CA
B.A., Biola University, La Mirada, CA
Credentials/Certifications
Ordained Pastor, Evangelical Covenant Order of Presbyterians
Art of Spiritual Direction, Loyola Marymount University, Center for Religion and Spirituality
Academic Area
Courses Taught
MIN 401/402 - Christian Ministry Internship I/II
MINC 456 - Ministry Organization and Administration
UBBL 230 - Luke/Acts
UBBL 340 - Romans and Galatians
GMIN 503 - Church Leadership and Administration
GMIN 628 - Seminar in Ministry: World Religions