Vivien Dee, PhD, RN, NEA-BC,FAAN
Professor Emerita
Alternate:
(626) 815-5386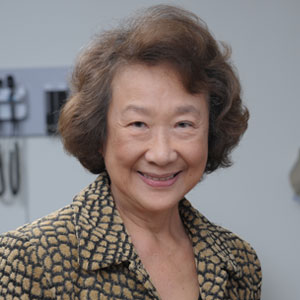 Biography
Vivien Dee, PhD, RN, NEA-BC,FAAN, has been a professor at Azusa Pacific University since 2006 and was the Program Director for the PhD Nursing Program from 2010-2014. Dee holds a Bachelor of Science in Nursing from Loma Linda University, a Master of Science in Nursing from UCLA, and a PhD in Nursing from University of California, San Francisco. Dee is the recipient of numerous awards including the UCLA Distinguished Alumnus Award from UCLA School of Nursing. Dee was the founding Executive Director of the UCLA Health System's Institutes of Learning (Research, Ethics, Teaching, and Leadership) from 2008-2010. Dee has extensive experience in both academic and clinical services; having held executive positions as Associate Hospital Administrator and Director for Nursing at UCLA Neuropsychiatric Institute and Hospital, Assistant Dean of Clinical Affairs at the UCLA School of Nursing; Director of Nursing Research, Education and Clinical Affairs at the Ronald Reagan UCLA Medical Center. Her research interests include Global Health Disparities and Health Services Research. Dee is a Fellow of the American Academy of Nursing since 1992 and serves on the Expert Panel for Nursing Theory Guided Practice since 1997. Her strong beliefs on the importance of personal mentorship and professional networking were the driving forces for taking students to the Fulbright Academy of Sciences and Technology's Global Health Summit in Abu Dhabi, UAE in 2012 and in Montego Bay, Jamaica, 2013 and annually to the American Academy of Nursing conference in Washington D.C. since 2006.
Education
PhD, University of California, San Francisco, 1986
MN, University of California, Los Angeles, 1974
BSN, Loma Linda University, 1966
Credentials/Certifications
Nurse Executive, Advanced - Board Certified (American Nurses Credentialing Center) Renewal date: December 31, 2022
State of California, Registered Nurse License Exp. December 31, 2021
Public Health Nurse Certificate
Academic Area
Expertise
Global Health Nursing Theory
Health Services
Mental Health Nursing
Courses Taught
GNRS 701 – Nursing Knowledge Development
GNRS 702 – Nursing Theory
GNRS 780 – Doctoral Seminar I: Elements of a Proposal and IRB Application
GNRS 781 – Doctoral Seminar II: Developing a Grant Proposal
Office Hours
Mondays & Thursdays 2:00 PM- 5:00 PM
Appointments available upon request. Please contact me to set up an appointment.