Sharon K. Titus, PhD, MSN, RN
Associate Professor, School of Nursing
Phone:
(626) 815-6000, Ext. 6313
Alternate:
(630) 780-8756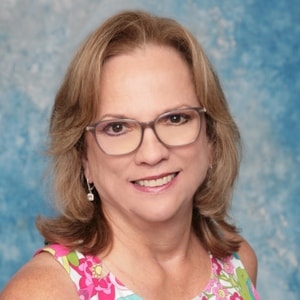 Biography
Sharon K. Titus, PhD, MSN, RN, served as a missionary transcultural nurse for 16 years, working primarily in Indonesia, Thailand, and Germany. In Indonesia she designed and implemented a small medical clinic that provided nursing care for those who lived in the community. In Thailand, she served as a nursing consultant at Chiang Mai University. While in Germany, Titus served as Director of Nursing for a small Christian international school for missionary students. Currently, Titus and her husband are helping to build a medical clinical in Rwanda, to become the first healthcare facility in this nation to proclaim the gospel of Christ as they provide exceptional healthcare to Rwandans. Her nursing passion has been coordinating and conducting medical clinics in diverse settings among many racial/ethnic groups throughout the world. Her academic desire is to prepare students to be competent nurses who integrate Christian care into their nursing practice that they may impact the world boldly for Christ.
Education
Doctor of Philosophy, Nursing, 2016
University of Hawai'i, Honolulu, Hawai'i
Dissertation: Access to Health Care Issues Related to Hispanics With Type 2 Diabetes in Rural
Washington State
Master of Science in Nursing, 2008
George Mason University, Fairfax, Virginia
Focus: Nursing Education
Bachelor of Science in Nursing, 1993
George Mason University, Fairfax, Virginia
Academic Areas
School of Nursing

Undergraduate Programs
Graduate Programs
Expertise
Courses Taught
RNRS 307 – Theoretical Frameworks in Nursing
RNRS 327 – Nursing Research and Statistics
RNRS 396 – Professional Practice: Ethics, Issues, and Spirituality in Health Care
RNRS 412 – Spiritual Formation and the Profession of Nursing
RNRS 448 – Leadership in Health Care Settings
RNRS 448P – Leadership in Health Care Settings
GNRS 504 – Bioethics and Health Policy
UNRS 282 – Transcultural Health Care
UNRS 495 – Special Topics Course: Genomics and Statistics
Office Hours
Virtual office hours by appointment:
Tuesdays 9:00 AM-11:00 AM
Thursdays 4:00 PM-6:00 PM Google Hangouts, FaceTime
Appointments available upon request. Please contact me to set up an appointment.
Related APU News