Sabrina Friedman, EdD, DNP, PMHCNS, FNP
Associate Professor
Phone:
(626) 815-6000, Ext. 2265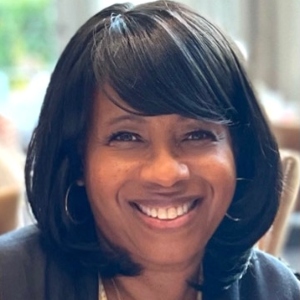 Biography
I am a dual doctoral-prepared, dual-board certified family nurse practitioner and psych/mental health clinical nurse specialist. I have been employed in higher education, public health, community health, and private practice and have always worked with diverse students, staff, faculty, and patient populations. I have also held various management positions, including dean of health sciences, department chair, director of nursing, quality assurance director, and clinical director.

I have experience in budget planning and monitoring in education and in the public/private industry. I also have experience in grant writing and monitoring of HRSA grants. I am thoroughly committed to the importance of organizational mission/vision, shared governance, teamwork, consensus building, community involvement, and resource utilization. I believe in keeping my students, patients, and colleagues informed, empowered, inspired to maximize their potential, and encouraged to continue educational endeavors. I always demonstrate appreciation for their efforts and accomplishments.
Academic Area
Expertise
Child and Adolescent Mental Health
Organization Leadership
Courses Taught
GNRS 535 - Psychiatric Interventions and Heath Promotion Across the Life Span
GNRS 536 - Psychiatric Mental Health Care with Adults and Older Adults
GNRS 537 - Psychiatric Mental Health Care with Children and Adolescents
GNRS 539 - Psychopharmacology
GNRS 538 - Psychiatric Mental Health Care with Selected Populations
GNRS 593 - Psychosocial Primary Health Care of the Adult and Aging Family
GNRS 597 - Comprehensive Examination Directed Study
Office Hours
By appointment
Related Links