Renee Marquez, DNP, MSN, PMHNP-BC
Assistant Professor
Phone:
(626) 815-6000, Ext. 2296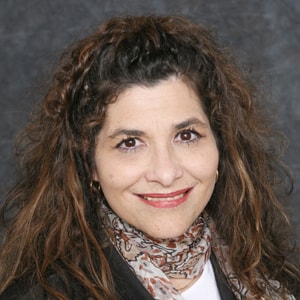 Biography
As a practicing nurse for the past twenty years, I have been blessed to have many different roles in this most amazing profession. Starting out as an ADN nurse, I received a plethora of experiences in large, teaching medical facilities but soon came to realize that I needed to return to school to further my education and eventually would return to achieve my doctorate of nursing and mental health nurse practitioner in 2015. My passion is to inspire students to treat clients holistically from a mind, body, and soul perspective and to integrate compassionate care into their personal practice. The opportunities that the "calling" of nursing has brought me, has filled me with more joy than I can possibly imagine. It is my hope to encourage and cultivate the nurses of tomorrow to be the change in patients lives that leads to better outcomes and quality care.
Education
Doctorate of Nursing Practice/Psychiatric Mental Health Nurse Practitioner, Chapman University, 2015
Master of Science Nursing, University of Phoenix, 2012
Bachelor of Science Nursing, Mt. St. Mary's College, 2000
Associate of Science Nursing, Mt. St. Mary's College, 1998
Credentials/Certifications
ANCC Certified Psychiatric Mental Health Nurse Practitioner
Board of Registered Nurses-Registered Nurse
Center for Childbirth Educators-Certified Childbirth Educator
Academic Area
Expertise
Maternal/Child Health
Psychiatric Mental Health
Courses Taught
UNRS 220 & 200L - Health Assessment and Health Assessment Lab
UNRS 306 - Writing 2: Theoretical Frameworks in Nursing
UNRS 310 - Mental Health Nursing
Office Hours
Tuesdays 1:00 PM-4:00 PM
Thursdays 5:00 PM-8:00 PM
Appointments available upon request. Please contact me to set up an appointment.