Pamela Surla Milligan, DNP, RNC-NIC, FNP-BC
Assistant Professor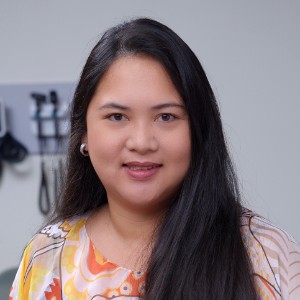 Biography
Pamela Milligan is dual-board certified as a Family Nurse Practitioner and a Neonatal Nurse Practitioner. She has more than 18 years of professional nursing experience. She remains in clinical practice as both an FNP and NNP to stay abreast of current issues and practice guidelines. Dr. Milligan completed her Doctor of Nursing Practice Degree from Johns Hopkins University in May 2016 where her doctoral research focused on preventing iatrogenic nasal injuries to neonates on non-invasive respiratory support. She is committed to translating research into evidence-based practice interventions to improve patient outcomes, especially in the neonatal population.

Dr. Milligan has been teaching with APU since 2013, initially as an adjunct professor, and came onboard as a full-time Assistant Professor in 2014. She enjoys teaching in the RN-to-BSN program where she helps current associate degree-prepared RNs further their education and maximizes their professional development.
Education
Doctor of Nursing Practice, Johns Hopkins University, 2016
Post Master's Nurse Educator Certification Program, Johns Hopkins University, 2016
Post Master's Neonatal Nurse Practitioner Program, Baylor University, 2011
Master of Science in Nursing, Family Nurse Practitioner, California State University Long Beach, 2010
B.S. Health Science: Hospital Administration, California State University San Bernardino, 1999
A.S. Nursing, San Bernardino Valley College, 2000
Credentials/Certifications
California RN, NP, & NP Furnishing License
Washington RN & NP License
ANCC Board Certified Family Nurse Practitioner (FNP-BC)
NCC Board Certified Neonatal Nurse Practitioner (NNP-BC)
NCC Board Certified Neonatal ICU Nurse (RNC-NIC)
BLS, NRP, PALS
Academic Area
Expertise
Family Practice/Primary Care Medicine
Neonatology
Nursing Education/Curriculum Development and Online Education
Courses Taught
RNRS 221 – Health Assessment
RNRS 368 – Pathophysiology
RNRS 448 – Leadership in Health Care Settings
RNRS 469 – Improving Patient Outcomes: Quality & Safety and Risk Management
RNRS 497 – Ethics and Issues in Health Care
Office Hours
Wednesdays 1:00 PM-3:00 PM
Thursdays 1:00 PM-3:00 PM
Appointments available upon request. Please contact me to set up an appointment.