Nancy Sabin, DNP
Associate Professor
Phone:
(626) 815-6000, Ext. 2159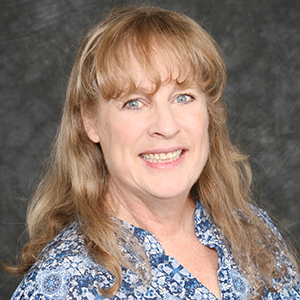 Biography
Dr. Nancy Jex Sabin has been teaching nurse practitioner students for 24 years and loves watching students blossom into NP colleagues. Her areas of expertise include cross-cultural medicine, pediatric and adolescent health, preventive healthcare, and integrative medicine. Dr. Sabin has worked internationally for many years, in countries which include Mexico, Peru, Romania, Somalia, and Kenya. She currently advises non-profit agencies working overseas on issues of health. In her capacity as a family nurse practitioner, Dr. Sabin has worked most of the last 28 years in low income, culturally diverse community clinics, giving her an avenue of caregiving that uses her cross-cultural skills.
Much of Dr. Sabin's recent years in teaching have focused on curriculum development for a DNP program, as well as, redesigning of several courses to best meet the objectives of the FNP program. Her greatest love is the time spent in the classroom, interacting with students to stimulate analytical thinking and a holistic approach to patients and their families. She has received "Most Influential Faculty" twice.

Publications: "Osteoporosis Prevention: Narrowing the Gap Between Knowledge and Application". Journal for Nurse Practitioners, October 2014
Academic Area
Expertise
Cross cultural medicine
Curriculum development
Integrative health
Peds/Adolescent med
Preventive healthcare
Courses Taught
GNRS 512 – Advanced Health Assessment and Health Promotion
GNRS 589 – Adolescent Health Care
GNRS 589 – Adolescent Health Care Practicum
GNRS 592B – Primary Health Care Clinical Practicum
Office Hours
Tuesdays 10:00 AM - 2:00 PM
Wednesdays 9:30 AM - 12:30 PM
Appointments available upon request. Please contact me to set up an appointment.
Related Links