Nabil Hanna, MB BCh
Professor
Phone:
(626) 815-6000, Ext. 5411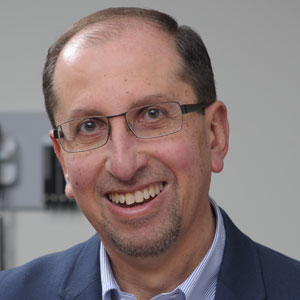 Biography
Nabil W. Hanna, MB BCh brings more than 25 years of clinical and academic experience. Hanna received his Bachelor of Medicine and Bachelor of Surgery degree from Ain Shams University in Cairo, Egypt, where he also obtained a Master of Sciences in Anesthesiology as well as a Doctor of Medicine degree in Anesthesiology. He served as a faculty member at Ain Shams University School of Medicine. He also practiced Anesthesia in many university, teaching, community, and private hospitals in Egypt.

Hanna's experience also includes integrating and translating research and scholarly work into evidence-based health care practices. As an anesthesiologist, he advocated applying the latest research to patient care by using laser bronchoscopy technology and high-frequency jet ventilation for his doctoral degree dissertation. He was also in charge of an intensive care unit at a specialized center managing liver cancer. Hanna has published more than 15 papers in the field of anesthesia and intensive care and mentored and supervised more than 20 theses and dissertations of medical students at the master's and doctoral levels.

After moving to the U.S., Hanna joined the research team of The Genome Health for Optimal Living Center at Azusa Pacific University, and in October 2012 presented a poster on meta-analyses on lung cancer to the American Association of Cancer Research's Eleventh Annual International Conference on Frontiers in Cancer Prevention Research Proceedings in Anaheim, California.

Hanna currently serves as a professor at Azusa Pacific University, where he teaches advanced pathophysiology, advanced pharmacology, and advanced physical assessment to graduate nursing students.
Education
MD, Doctor of Medicine in Anesthesiology, Ain Shams University, Egypt,1995
MS, Master of Sciences in Anesthesiology, Ain Shams University, Egypt,1989
MB;BCh, Bachelor of Medicine, Bachelor of Surgery, Ain Shams University, Egypt,1984
Credentials/Certifications
Educational Commission for Foreign Medical Graduates (ECFMG)
Academic Area
Expertise
Anesthesiology
Cardiology
Internal Medicine
Pulmonology
Courses Taught
GNRS512 - Advanced Health Assessment and Health Promotion
GNRS515 - Advanced Pathophysiology
GNRS516 - Integrative Disease and Symptom management
GNRS594 - Pharmacology for Advanced Practice Nursing
Office Hours
Mondays & Wednesdays 9:00 - 11:00 a.m.