Kathleen Ruccione, PhD, MPH, RN, CPON, FAAN
Associate Professor
Phone:
(626) 815-6000, Ext. 3050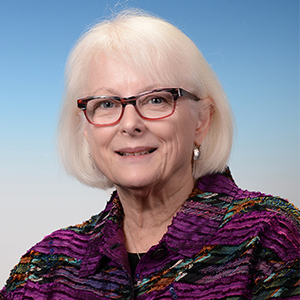 Biography
Kathleen Ruccione, PhD, is a certified pediatric oncology nurse and a health educator. Over the past 4 decades at Children's Hospital Los Angeles she served as nursing administrator in the Children's Center for Cancer and Blood Diseases, and led the development of innovative programs and services, including the LIFE Survivorship & Transition Program, the HOPE Resource Center for Health Education, and the HOPE web portal, also serving as Professor of Clinical Pediatrics at the Keck School of Medicine of USC. Ruccione holds leadership positions in the Association of Pediatric Hematology/Oncology Nurses and the Children's Oncology Group. She serves on the Scientific Advisory Committee of the St. Baldrick's Foundation and the Board of Directors of the Western Conservancy of Nursing History. Among other awards and honors, she received the National Nurseweek GEM Nursing Excellence Award - Advancing and Leading the Profession in 2015. Ruccione's dissertation research evaluated organ effects of transfusional iron overload and patient reported outcomes among a cohort of childhood cancer survivors. Ruccione is committed to improving patient outcomes through excellence in the educational preparation of nurse scholars and expert clinicians. She is the Project Director for the HRSA Nurse Faculty Loan Program grant at APU.
Education
PhD, University of Southern California, 2013
MPH, California State University, Northridge, 1978
BS, California State University, Northridge, 1973
AA, Los Angeles City College, 1966
RN, Hollywood Presbyterian Hospital School of Nursing, 1966
Credentials/Certifications
CPON (Certified Pediatric Oncology Nurse)
Academic Area
Expertise
Biobehavioral aspects of cancer control and survivorship
Health communication/literacy, and health education/health promotion
Pediatric, adolescent/young adult cancer clinical trials
Courses Taught
GNRS 720 – Wellness Promotion and Health Maintenance
Office Hours
Mondays and Thursdays 3:00 PM-5:00 PM
Appointments available upon request. Please contact me to set up an appointment.
Related Links