Hong Li, PhD
Director, APU Institute of Health Research and Associate Professor
Phone:
(626) 815-6000, Ext. 6324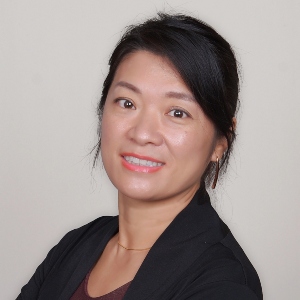 Biography
Hong Li, PhD, has a broad background in psychology and health research, with primary research interest centered on the social cognitive determinants of health decision-making, health promotion, and risk reduction. Her research includes persuasion and attitude change, neural correlates of evaluation, general action and inaction goals, spirituality and health behavior, and poisoning prevention in vulnerable populations. Li has extensive experience in experimental and field research design, instrument development and evaluation, survey methodologies, systematic review, meta-analysis, and other complex quantitative statistical analyses. Prior to coming to APU, Li was a research scientist at Battelle Center for Health Analytics, where she was the site manager for federally funded population-based field studies in L.A. County. Li has published peer-reviewed journal articles and made frequent appearances at national conferences to present novel research findings and successful strategies in field research administration and management.
Education
PhD, Social Psychology, University of Florida, 2008
MS, Social Psychology, University of Florida, 2005
MEd, Personality and Clinical Psychology, Peking University, 2003
Academic Area
Expertise
Attitudes and Persuasion
Motivation and Goal-Setting
Population-Based Field Research Management
Psychosocial Determinants of Health Behavior
Quantitative Research Design and Statistical Analysis
Questionnaire Design and Development
Courses Taught
GNRS 508A — Research and Theory in Advanced Practice Nursing
GNRS 707 — Quantitative Nursing Research Designs
GNRS 709 — Advanced Statistical Analysis II
GNRS 725 — Research Practicum
UNRS 425 — Nursing Research
Office Hours
Appointments are available by request. Please contact me to set up an appointment.