Grace Moorefield, PhD, APRN-BC
Associate Dean of Student Affairs and Professor
Phone:
(626) 815-6000, Ext. 5377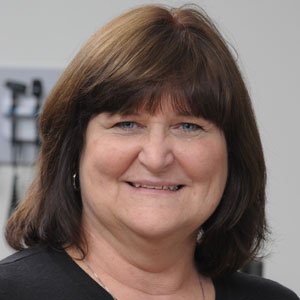 Biography
Grace Moorefield has been serving the community of Azusa Pacific University (APU) since 2001. Not only an associate professor, she is the Associate Dean of the Undergraduate Division. Dr. Moorefield has served locally in Southern California within the university and in a variety of hospital, outpatient, home care, and other community settings. As a Clinical Nurse Specialist in Psychiatric-Mental Health Care, she has provided individual and family counseling, as well as consultation, program development, and educational services to many. Her passion is found in the provision of God-honoring holistic healthcare services to the community and in inspiring our new generation of nurses to do likewise.
Education
PhD, Higher Education, Claremont Graduate University, 2012
MSN, Family Mental Health, Azusa Pacific University, 1987
BSN, Family Mental Health, California State University of Los Angeles, 1982
AA, Nursing, Pasadena City College, 1975
Credentials/Certifications
Autism Spectrum Disorders Certification, Claremont Graduate University, 2011
Certified Clinical Nurse Specialist, American Nurses Association, 1990
Clinical Nurse Specialist-Mental Health, State of California-Department of Consumer Affairs, 1990
Public Health Nurse Services, State of California-Department of Health, 1984
Registered Nurse Affairs, State of California-Department of Consumer, 1975
Academic Area
Expertise
Education
Health Care Ethics
Psychiatric - Mental Health
Spirituality in Nursing
Courses Taught
GE 100 – First Year Seminar
UNRS 310 – Mental Health Nursing
UNRS 496 – Writing 3: Ethics and Issues in Health Care
RNRS 396 – Professional Practice: Ethics, Issues, and Spirituality in Health Care
GNRS 504 – Bioethics and Health Care Policy
GNRS 584 – Mental Health Nursing
Office Hours
Mondays 3:00 PM-6:00 PM
Thursdays 12:00 PM-3:00 PM
Appointments available upon request. Please contact me to set up an appointment.