Elsa Murdoch, DNP, MSN, BSN, CLNC, CPHRM
Department Chair, RN to BSN and Assistant Professor
Phone:
(626) 815-6000, Ext. 2290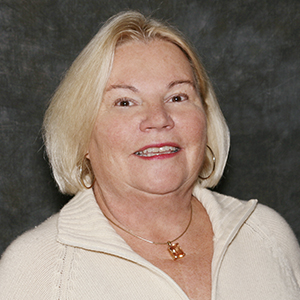 Biography
Elsa Murdoch, BSN, CLNC, CPHRM, brings 37 years of varied nursing experience including nursing leadership and administrative experience. Most recently she was employed as the Director of Clinical Quality Improvement at Desert Regional Medical Center in Palm Springs, CA. She consults as an expert witness for the Board of Registered Nursing (BRN) in the area of emergency department standards of care and CA nursing practice act. She is a certified health care risk manager (CPHRM) and a certified legal nurse consultant (CLNC). She also teaches at the University of CA Riverside (UCR) extension program for the legal nurse consulting program. Her research focus is the negative effects of ED throughput strategies to reduce ED crowding on the inpatient population. Simply stated, there are "Unintended Consequences" on inpatient outcomes secondary to ED throughput strategies shifting crowded states onto the inpatient side;thus decreasing patient safety outcomes. While the original aim of the ED Surge plan was to enhance ED throughput as measured by timed metrics, there has been limited research to evaluate inpatient outcomes post implementation. Furthermore, her core values revolve around the following statement: "We are merely visitors in a patients' life when they are the most vulnerable." Thus, I believe it to be a privilege and honor to be a nurse. As a Christian, the ethics of love, compassion, empathy, and justice integrate both the nursing and teaching paradigm.
Education
DNP, Leadership focus, Grand Canyon University, 2018
MSN, Leadership focus, Western Governors University, 2015
BSN, Leadership focus, Western Governors University, 2013
BSN, University of Phoenix, 1986
ADN, Lasell College, 1980
Credentials/Certifications
Certified Profession Healthcare Risk Manager (CPHRM)
Certified Legal Nurse Consultant (CLNC)
ACLS
PALS
BLS
Academic Area
Expertise
Ethics
Nursing Leadership
Patient Safety
Quality
Risk Management
Courses Taught
UNRS 105 – Foundations in Professional Nursing/Aging
UNRS 260 – Nutrition
UNRS 496 – Writing 3: Ethics and Issues in Health Care
RNRS 327 – Nursing Research and Statistics
RNRS 448 – Leadership in Health Care Settings
RNRS 497 – Ethics and Issues in Health Care
Office Hours
Tuesdays 11:00 AM-1:00 PM
Wednesdays 1:00 PM-2:00 PM
Thursdays 1:00 PM-2:00 PM
Appointments available upon request. Please contact me to set up an appointment.