Anna Marie Hefner, PhD, MAEd, CPNP, RN
Associate Professor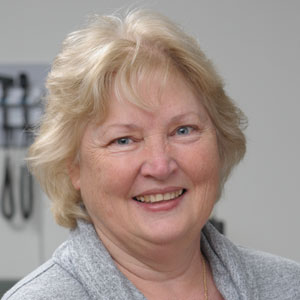 Biography
Anna Marie Hefner, PhD, CPNP, is an Associate Professor at Azusa Pacific University. She received her PhD at the University of San Diego. She currently educates students in the Nurse Practitioner Program in wellness and chronic illness. She is currently active in clinical hepatology and areas of publication and presentations include: Family centered care in GI and hepatology, psychosocial and spiritual needs of patients and families facing chronic illness, and end of life care. Her research interests include adult and pediatric health and wellness, chronic illness across the lifespan, and management of patients with fatty liver and end stage liver disease. Hefner has received the Hepatology Associates Award 3 times from the American Association for the Study of Liver Disease in research of fatty liver disease(NAFLD) and non-alcoholic steatosis (NASH).
Education
PhD, nursing from University of San Diego, 2013
MaEd, Education, Special Education from Azusa Pacific University, 2000
MSN, nursing and minor in Education from California State University, Long Beach, 1990
BSN, Nursing from California State Univeristy, Los Angeles, 1978
Credentials/Certifications
Registered Nurse, Board of Registered Nursing, State of California
Public Health Certificate, State of California
Nurse Practitioner, Board of Registered Nursing, State of California
Academic Area
Expertise
Hepatology / GI
Neonatal Pediatrics
Courses Taught
GNRS 513 - Advanced Nursing Practice Role
GNRS 518 - Supervised Practicum in Healthcare
GNRS 543 - Transitions Across the Care Continuum
GNRS 590A - Primary Health Care of the Young Family
Office Hours
Mondays 1:00 PM-2:55 PM
Thursdays 9:00 AM-11:00 AM
Appointments available upon request. Please contact me to set up an appointment.