Courtney W. Davis, PhD
Associate Professor, Department of Communication Studies
Phone:
(626) 815-6000, Ext. 2390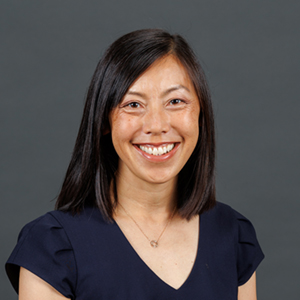 Biography
Courtney Wong Davis, PhD, is an associate professor of communication management at Azusa Pacific University, where she serves as program director and teaches about communication in organizational, small group, and professional contexts.

Her research interests include organizational membership, specifically focused on organizational entry and exit, in addition to intergenerational communication and organizational identification. Her scholarship has been published in the Western Journal of Communication, Communication Quarterly, and The Handbook of Intergroup Communication. Her first book, Leading Small Groups that Thrive: Five Shifts to Take Your Group to the Next Level (Zondervan, 2020), is grounded in social science research and translated to make a practical contribution to equip small group leaders to facilitate individual spiritual growth.

An engaged scholar, Davis also coaches and consults with executives and organizational leaders to explore creative solutions to complex challenges, clarifying individual values, understanding organizational culture, and facilitating confidence in moving in new directions.
Education
PhD, Communication, University of California, Santa Barbara
MA, Communication, University of California, Santa Barbara
BA, Political Science, University of Southern California
BA, Communication, University of Southern California
Academic Areas
Honors College
Communication

Department of Communication Studies
Expertise
Interviewing
Organizational membership (socialization, entry and exit)
Organizational networks and organizational culture
Small group leadership (church and professional contexts)
Theology of work and exile
Vocation and calling
Courses Taught
COMM 211: Professional Communication
COMM 230: Small Group Communication
COMM 430: Organizational Communication
COMM 496: Communication Capstone
Office Hours
Mondays 9AM-11AM & Fridays 10:30AM-11:30AM
Both In-Person (Ronald 118) and/or virtually (https://apu.zoom.us/j/608195746)
Related Links
Related APU News