Michael Dean Clark, PhD
Associate Professor, Department of English
Phone:
(626) 815-6000, Ext. 3102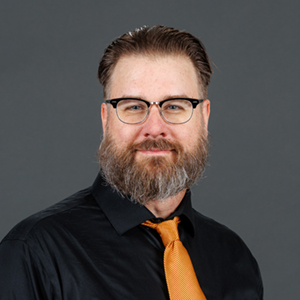 Biography
Michael Dean Clark, PhD, is a professor of writing, an author of fiction and literary nonfiction, and an advocate of the arts. His primary concern, in the classroom and in his work, is the intersection of story, experience, and the critical response to culture that faith should engender in humans. His personal interests include music, basketball, and popular culture in all forms. Clark is married and the father of three beautiful children.
Education
PhD, English and Creative Writing, University of Wisconsin-Milwaukee
MA, Education, Azusa Pacific University
BA, English and Communication Studies, Azusa Pacific University
Credentials/Certifications
California Clear Secondary Teaching Credential, English
Academic Areas
Writing Program
College of Liberal Arts and Sciences
Expertise
Creative Writing
Digital and Hybrid Creative Writing Course Design
Editing and Coaching
Fiction, Nonfiction, and Professional Writing
Journalism
Pedagogy
Courses Taught
ENGL 301 — Creative Writing: Fiction
ENGL 304 – Creative Writing: Nonfiction
ENGL 425 – Advanced Creative Writing
ENGL 496 — English in the Professions
ENGL 560 — Creative Writing in a Digital Age
WRIT 110 — The Art and Craft of Writing
Office Hours
T - 10:00-11:00 a.m. & 3:00-4:00 p.m.
W - By appointment
R - 10:00-11:00 a.m.
Related Links
Related APU News