Emily Griesinger, PhD
Professor, Department of English
Program Director, M.A. in English
Phone:
(626) 815-6000, Ext. 3745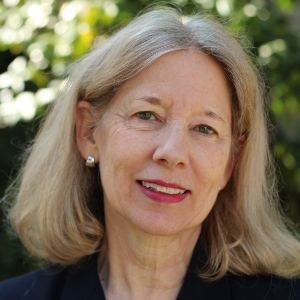 Biography
Emily Griesinger, PhD, teaches courses in British literature, literature and theology, children's literature, literature and medicine, and spiritual autobiography and memoir. She has published several award-winning essays, including the Christianity and Literature Lionel Basney Award in 2015 for her article on Virginia Woolf's Mrs. Dalloway; the Lionel Basney Award in 2001 for her article on Toni Morrison's Beloved; and the Christian Scholar's Review Charles J. Miller Award in 1999 for her article on Charismatic spirituality and Hildegard of Bingen. In 2006 she co-edited a collection of essays with Mark Eaton entitled The Gift of Story: Narrating Hope in a Postmodern World (Baylor U Press). She has also published in Books and Culture and Women's Studies: An Interdisciplinary Journal. She is currently working on a book on literary theology. Griesinger teaches several courses related to her research, including "special topic" seminars on Women Writers (Jane Austen, Charlotte Bronte, George Eliot, and Virginia Woolf), Spiritual Autobiography and Memoir, Literature and Theology, and Narrative Medicine. She also teaches a course in the Honors College focusing on Great Texts from the 17-19th centuries.
Education
PhD, English, Vanderbilt University
MA, English, Baylor University
BA, English (Spanish minor), Baylor University
Academic Areas
College of Liberal Arts and Sciences
Honors College
Writing Program
Expertise
British Literature
Children's Literature
Literature and Medicine
Literature and Theology
Spiritual Autobiography and Memoir
Courses Taught
ENGL 232 – English Literature Survey Since 1789
ENGL 433 – Children's Literature
ENGL 466 – British Novel
ENGL 488 – Significant Authors: Austen, Eliot, Woolf, Bronte
ENGL 489 – Literary Topics: Spiritual Autobiography and Memoir
ENGL 520 – Literature and Theology
ENGL 580 – Critical Theory Seminar: Literature and Medicine
WRIT 110 — The Art and Craft of Writing
WRIT 210 – Narrative Medicine
Office Hours
TR - 3:00-5:00 p.m.
Related Links