Enson Chang, PhD
Professor, Department of Mathematics, Physics, and Statistics
Affiliated Faculty, Department of Engineering and Computer Science
Phone:
(626) 815-6000, Ext. 6538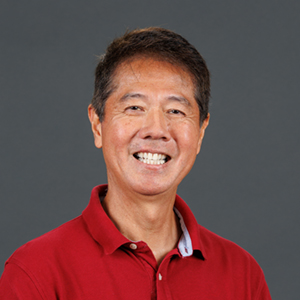 Biography
Enson Chang, PhD, has taught a variety of physics and math courses at APU. His goals are to make introductory physics accessible and interesting to the non-physics majors while providing a mathematically rigorous training for those pursuing physics and engineering.

Chang has a background in numerical simulation of the physics behind optical, electromagnetic, and acoustic remote sensing systems. His research interests are in the areas of novel radar and acoustic signal processing techniques.
Education
PhD, University of California, Santa Barbara
BS, Harvey Mudd College
Academic Areas
College of Liberal Arts and Sciences

Department of Mathematics, Physics, and Statistics
Department of Engineering and Computer Science
Courses Taught
MATH 99 - Self-Paced Mathematics Lab
MATH 110 - College Algebra
MATH 263 – Multivariable Calculus
MATH 455 - Numerical Analysis
PHYC 112 - Physics for Difference Makers
PHYC 151 – Physics for Life Sciences I
PHYC 152 – Physics for Life Sciences II
PHYC 162 - Physics for Science and Engineering II
PHYC 361 – Electricity and Magnetism
PHYC 380 - Classical Mechanics
PHYC 430 – Mathematical Physics
PHYC 431 - Computational Methods for Physics
PHYC 470 - Writing 3: Advanced Laboratory
PHYC 490 - Physics Seminar
ENGR 271 - Advanced Math for Engineers
WRIT 240 - Writing 2: Scientific Writing
Office Hours
Mondays and Wednesdays 1:00 - 2:30 PM via Zoom.
Related Links
Related APU News