Raylin Cline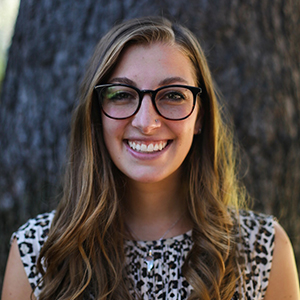 Admissions Representative
Graduated from APU: 2018
Degree: BA in Psychology (Child Life Concentration)
Hometown: Quito, Ecuador
Contact
rcline@apu.edu
Make an Appointment with Raylin
Q & A with Raylin
How has APU transformed you?
I have been at APU as a student and an employee for about five years now, and APU has helped shape me into the woman I am. I have been challenged spiritually, relationally, and academically, and through all of those challenges, God has taught me how to rely on Him and trust that He is good and has a perfect plan for my life. Growing up as a missionary kid, I always felt a little misplaced, but I really found community at APU. That is something I will always be grateful for!
Which activities at APU have you most enjoyed being a part of?
I was a resident advisor and an Alpha Leader, and in both of those experiences, I received really amazing training and was taught so much about how to serve God by loving others. I was also able to lead worship through these activities; leading worship is something I am really passionate about—there's something about worshipping with others that's so incredible!
What advice would you give to prospective students?
Be yourself. Whether you are in the application phase or the decision-making phase, you have to be true to what God is calling you to. You can't make this big decision based on anybody but yourself—listen to what the Lord is telling you, and He will provide what you need to get there!
How do you spend your free time?
I love, love music! Whether that is finding new music to listen to or playing my guitar, all of it is so fun to me! I love being with my people—maybe that's going to the beach, trying new restaurants, or traveling the world. I am good with any of it as long as it's with the people I care about!