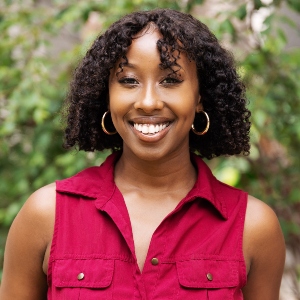 Transfer Representative
Graduated from California State University, Long Beach: 2017
Degree: BA in Sociology
Hometown: Sacramento, CA
Contact
mingabire@apu.edu
Make an Appointment with Mutoni
Q & A with Mutoni
How has APU transformed you?
I always wanted to be a part of a private-school community and foster genuine relationships. When I started working at APU, I was able to get to know faculty, staff, and students in a personal way. I'm so used to big public schools in which everyone is a commuter or distant, so this was huge for me. APU has taught me Christian excellence and to strive to be the best version of myself. I get to hear student stories and be on the journey with them.
Which activities at APU have you most enjoyed being a part of?
One of my favorite activities is getting to know students during Welcome Weekend and seeing God's hand in their lives. Also, I must say I love celebrating the Christmas festivities at APU—I love to see the cheery moods come alive!
What advice would you give to prospective students?
I'd say visit the schools that you applied to and see which services are offered and the type of environment you want. I believe this is key because you'll be spending the next few years of your life there, which will prepare you for your professional career.
How do you spend your free time?
I'm quite the coffee snob (ha!). I love to drink good coffee and spend quality time with friends. You can catch me in the meantime loving Jesus, eating food, petting other people's pets, and working out.