Paul Svagdis
Head Baseball Coach
In baseball and in life, Paul Svagdis has faced his share of hard times. As head baseball coach at Azusa Pacific, he motivates his players to recognize the toughest circumstances—on the field and off—as occasions to show their mettle. "It's not about whether we win in the game. It's about how you handle the adversity of the moment," he said. "I care more about who you're becoming as a person than whether you're a great baseball player."
He teaches from deeply personal experiences. Paul was 12 years old when his father went to prison. "Like any young kid, my dad was my hero," he said. "I remember feeling like, 'Where am I going to go?'" It was a crucible period for both father and son. Neither could yet imagine how God would bring about restoration from within prison walls.
While incarcerated, Paul's father began a journey of conversion through the Chuck Colson Prison Fellowship, and the transformation soon became evident to his son. "He would send me handwritten Bible studies and share, 'Hey, this is what I'm learning,'" said Paul. Living out their walk with Christ became a new family tradition, even as Paul's father struggled to land on his feet after release from prison. The pair moved often as his father searched for work.
"There wasn't a lot of typical home life," said Paul. "Just watching how he was able to handle the adversity because of his faith was really impactful for me. God's hand has been in all of it. He used the prison to bring about a faith walk that's now the foundation of who I am."
Though challenges will come for each of his players, Paul models how to stand in faith through trials and victories. "Moments in practice create these opportunities that I can tie back to their school work or their home life," he said. "It gives me that chance to speak into their lives."
"I care more about who you're becoming as a person than whether you're a great baseball player."
"I'm not hanging my hat on trophies or awards," said Paul. "That's the last reason why I coach. Watching my players go from young men to grown men, and live life well, is why I love coaching."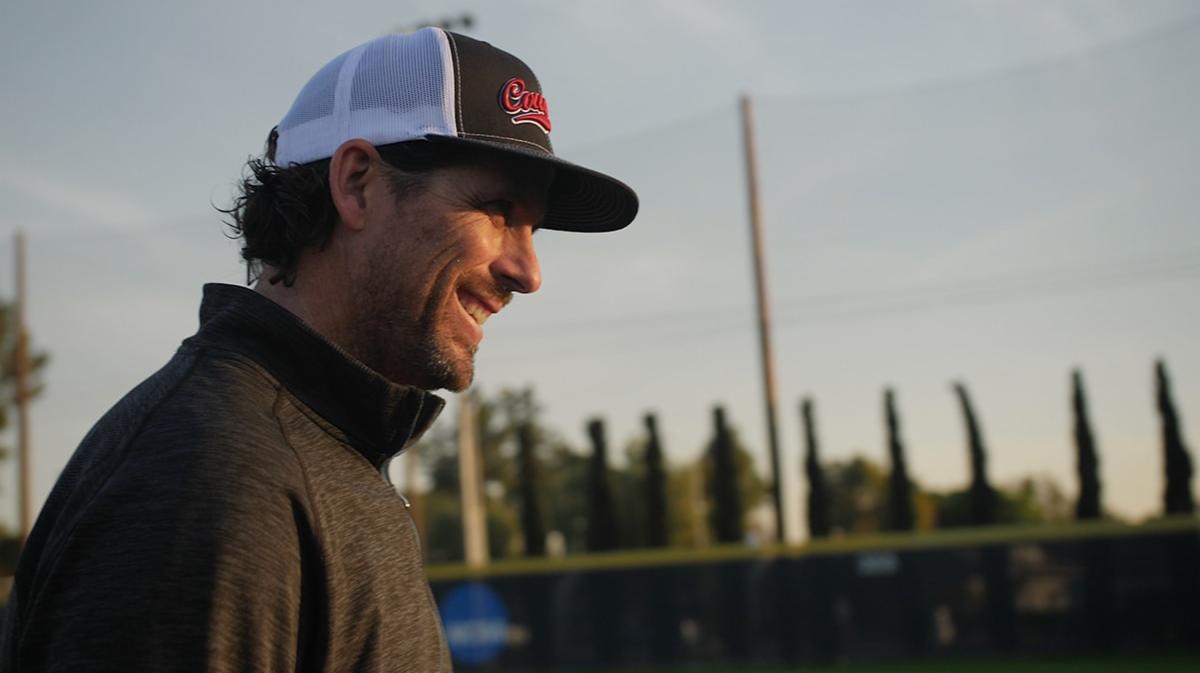 Related Stories
Todd Williams '13
For Todd, who was born with spastic cerebral palsy, Walkabout served as a reminder that life is about trusting God. "No matter how hard I think I have to work at something and use my own strength— it's not enough. That's something that God's teaching me. I don't have to depend on myself. I have to depend on Him."
Victor Santa Cruz
As the head football coach at Azusa Pacific University, Victor Santa Cruz challenges his athletes toward excellence, on and off the field. "God gave us just one life. We are not going to waste it on mediocrity. We are going to run to be the best."
Terrell Watson '15
As a senior running back, Terrell Watson '15 is the unquestioned leader of defending Great Northwest Athletic Conference champion Azusa Pacific. In just three years, he has rewritten virtually every school rushing record, including a handful previously held by Cougar legend Christian Okoye '86. But for Watson, this success is just the result of hard work and focus. He loves his team. He loves the game.