Gabriel Dávila-Luciano, M.B.A.
Adjunct Professor, Commercial Music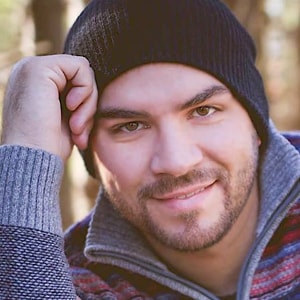 Biography
Gabriel Dávila-Luciano is an entrepreneur based in Round Hill, Virginia, and serves as adjunct professor for the Master of Arts in Music Entrepreneurship. He is founder and CEO of Dexios Design, a multimedia and marketing management company that provides branding and development for businesses. Luciano is passionate about entrepreneurship and understands the excitement and struggles of startups, small businesses, and nonprofit organizations. As a musician, recording artist, and singer-songwriter, he has gone on to produce multiple musical albums, films, and plays throughout his career. His love for education has been the motivation behind his involvement with bilingual leadership events, aimed at empowering local artists looking to take their music careers to the next level. His dedication to social justice and filmmaking led him to partner with INOVA Human Trafficking Initiative in the development of a documentary focused on bringing awareness to the ongoing tragedy of human trafficking in the U.S. In addition, he is a member of the Latin Academy of Recording Arts and Sciences, and the American Society of Composers, Authors and Publishers (ASCAP).
Education
MBA, Keller School of Management
B.S., DeVry University
A.A., Valencia College
Academic Area
School of Music (College of the Arts)
Expertise
Branding Development
Marketing
Organizational Restructuring
Project Management
Public and Media Relations
Technical Management
Courses Taught
CMUS 500 – Foundations of Music Entrepreneurship
CMUS 501 – Commercial Music Strategic Marketing
Office Hours
7 a.m.-4 p.m.