Janice Haley, PhD, APRN, PNP-BC, CNE
Associate Professor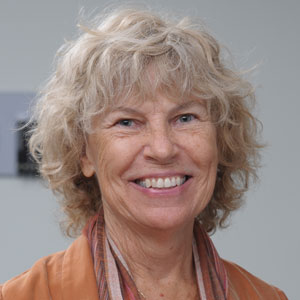 Biography
Dr. Haley has more than 25 years of teaching, research and pediatric nurse practitioner experience. She is currently teaching on-line in the MSN Nurse Educator Certification Program and variety of other courses. She is Certified as both a Pediatric Nurse Practitioner and a Nurse Educator.

Dr. Haley has multiple publications in peer-reviewed journals and presented her research in 7 countries. The focus of her research program is to assist parent caregivers to recognize and utilize their strengths as they provide ongoing care for their children with intensive caregiving needs and at end-of-life. She developed the Haley Transcultural Strength Assessment Interview Guide as a tool for health care providers to assess and build-on the strengths of parent caregivers from a variety of cultures. Students conducting research have also utilized this tool with other populations of parents. She has conducted international research to assesses if "new strengths" emerge with varying populations of caregivers. Through research she has demonstrated that the Interview Guide itself is an intervention that assists parents to value and utilize their strengths, and is currently investigating the long-term effects. Future plans for research includes, utilizing the Interview Guide with populations beyond parent caregivers and in a variety of cultures. Dr. Haley also enjoys taking students to Kenya to serve those underprivileged and suffering.
Education
PhD in Nursing: University of Hawaii at Manoa, Honolulu, HI (2003)
Post-Masters Certificate-Diversity & Disability Studies: University of Hawaii at Manoa, Honolulu, HI (2003)
Post-Masters Certificate-Family Nurse Practitioner: Hawaii Pacific University, Kaneohe, HI (1999)
MSN and Pediatric Nurse Practitioner:CA State University, Long Beach-Graduate Nursing (1992)
School Nurse Credential: CA State University, Long Beach-Graduate Nursing (1991)
Bachelor of Science in Nursing: Azusa Pacific University, Azusa, CA (1987)
Credentials/Certifications
Registered Nurse, State of California
Nurse Practitioner Certificate and Furnishing Number, State of California
Advanced Practice RN, State of Hawaii
Certified Nurse Educator, NLN
Disability and Diversity Studies Certificate, University of Hawaii
Pediatric Nurse Practitioner Certificate, CBPNB
Expertise
Adolescent faith development and integration into NP practice
Children at risk for abuse
Infant development
Pediatrics special needs children
Strengths of caregivers
Courses Taught
GNRS 532 – Advanced Nursing Practice in Pediatrics
GNRS 542 – Advanced Concepts and Competencies in Pediatric Primary Health Care
GNRS 660 – Theories of Teaching and Instruction
GNRS 661 – Leadership and Role Development in Nursing Education
GNRS 662 – Assessment, Curriculum, Development, and Outcomes
GNRS 663 – Clinical Practicum in Nursing Education
Office Hours
Tuesday, Thursday 6:30pm-8:00pm
Appointments available upon request. Please contact me to set up an appointment.