APU at a Glance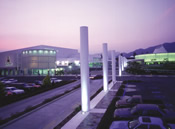 Azusa Pacific University (APU) spans more than a century of commitment to Christian higher education. What began as the first West Coast training school for Christian workers stands today as one of the nation's premier universities, offering 71 bachelor's degrees, 44 master's degrees, 25 certificates, 8 credentials, and 9 doctoral programs.
Mission and Purpose
Azusa Pacific University is an evangelical Christian community of disciples and scholars who seek to advance the work of God in the world through academic excellence in liberal arts and professional programs of higher education that encourage students to develop a Christian perspective of truth and life.
University History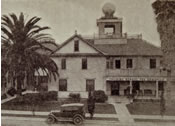 Azusa Pacific University began in 1899 as the Training School for Christian Workers. After moving several times and merging with other various colleges throughout the century, APU now resides in Azusa, a Southern California location about 26 miles northeast of Los Angeles.
Rapid growth in the past 20 years has both established the university and maintained the vision of the past. APU achieved university status in the '80s and subsequent developments include off-site regional campuses and the addition of master's and doctoral degree programs.
Under the presidency of Richard E. Felix, PhD, the Cornerstones of the university were reframed to Christ, Scholarship, Community, and Service. His service achievements included a doubling of student enrollment, the construction of seven new buildings, and the quadrupling of graduate programs.
Spurred by the vision of President Jon R. Wallace, DBA, to be known first as a Christ-centered institution, Azusa Pacific University seeks to offer transformational scholarship opportunities within the context of a life-giving community, dedicated to the practice of selfless service. More than a century after its founding, Azusa Pacific University serves as a comprehensive Christian, evangelical university, dedicated to supporting God First and excellence in higher education.
Additional Information about APU
Note: This information is current for the 2023-24 academic year; however, all stated academic information is subject to change. Please refer to the current Academic Catalog for more information.