Neal Montgomery, M.A.
Adjunct Professor, Department of Communication Studies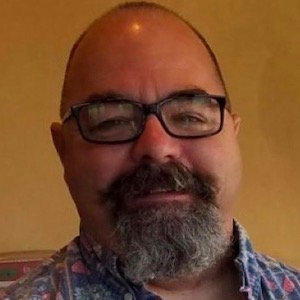 Biography
Neal Montgomery, M.A., was born in Leavenworth, Kansas, and in 1969 moved to California, living in Oxnard and Ventura through high school. After graduating from college and seminary, and prior to teaching, he was a pastor around Southern California for 28 years. Montgomery now teaches courses in communication studies at Azusa Pacific University, Life Pacific University, and Chaffey College, and is active in his church, serving as an elder and usher.

He has been married to Carol, a marriage and family therapist, since 1986, and they have three adult children. He also loves his dogs, a German shepherd named Bruno, and a Siberian husky named Kona. He enjoys reading and DIY projects around the house, and has been an avid Kansas City Chiefs fan since 1970.
Education
M.A., Communication Studies, Liberty University, 2018
M.Div., Fuller Theological Seminary, 1985
B.A., Religious Studies, Westmont College, 1982
Credentials/Certifications
Ordained, Covina Evangelical Free Church, 1992-2013
Ordained, United Methodist Church, 1985-1991
Academic Area
Communication

Department of Communication Studies
Expertise
Church Leadership
Pastoral Counseling
Public Speaking
Courses Taught
COMM 111 – Public Communication